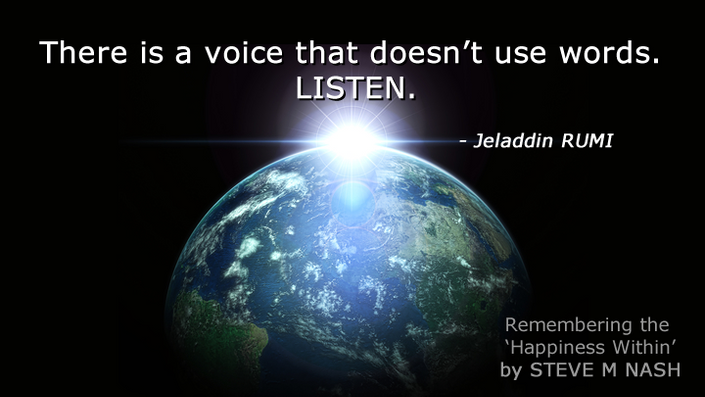 Remembering the "Happiness Within"
An invitation to stress less, relax more and still live a fulfilled life
An invitation to be more at ease with yourself, naturally, no matter what. No matter your feelings, no matter your fears, no matter how much your stories or situations or 'certainties' scare you. An invitation to suffer less and create more, then. An invitation to surrender to what life has to offer you.
Would you accept such an invitation, if it were made to you?
Well, Steve M Nash has created an online video/audio course with such an invitation: remembering the 'happiness within'.
Based on the Inside-Out Understanding, the course consists of a series of 'invitations' for you to let go of who you think you are – the stories, the limiting beliefs, the personality types etc. – and to notice what remains. And all created with Steve's unique voice.
Benefits of Remembering the 'Happiness Within'
Invitation to have MORE PEACE OF MIND and Less Stress
Let go of trying to work it out all, in your head. Let the feelings be, let the feelings go. And make peace with what arises within you. Let go of wanting to control quite so much, too - whether that's life, yourself, or others...
Invitation to have BETTER RELATIONSHIPS with Others (and Yourself)
Deepen your connection with others, have fewer judgements, and be more interested in people via this simple 'trick'. A simple encouragement to 'come back' to yourself.
Invitation to have MORE FUN BEING YOU
Create more, suffer less and simply surrender to what life wants (the ISness of life). Enjoy being yourself more, as you are, via a simple invitation that points you to a kinder experience of life. Be more spontaneous, more fun, and more creative.
And ALL WITH NOTHING TO LEARN, Nothing to Practice – All Natural
This is not about positive thinking strategies, or mindfulness practices, or self-hypnosis techniques. Just a few simple, common-sense invitations to help you 'remember'. A simple invitation to look in the direction of "Innate Health" or the "Happiness Within".
The 'Happiness Within': FEEL IT FOR YOURSELF
This course has been carefully designed to help you get a direct 'feeling' experience of the 'happiness within'. For you to see and feel for yourself how life can become simpler, and easier.
Watch or listen or read your way through the course. And that's because all of modules can be accessed as VIDEO or AUDIO, with PDF scripts available for the scripted content.
About The Course – What You Get
The course material is structured into 7 modules – together with supporting Start Here, Introduction and Bonus modules.
Specifically, the course modules look like this:
START HERE: Watch Me or Read Me FIRST! – course welcome & orientation
INTRODUCTION to the "Happiness Within" – course introduction
1. Thinking: Not As Helpful As You Think – an invitation to think less; to have more energy, less stress, more clarity and insights
2. Striving and Criticising: There Is A Wiser Way – an invitation to be kinder to yourself; to make peace with the voice inside your head
3. Everything Passes: The Ebb and Flow of Change – an invitation to take things less personally; to respect the flow of life
4. Resisting & Holding On: Painful and Hard Work (Only Always) – an invitation to let go and let be; to be less defensive, more accepting
5. Problems: In The Eye of the Beholder and Opportunities in Disguise – an invitation to 'see through' problems; to let inner knowing guide the way
6. Listening: More Than Just Hearing What's Being Said – an invitation to listen more deeply; to better your relationships
7. Trust Me: You're Not in Control of Life! (Life's in Control of You) – an invitation to trust in life; to have faith in the 'happiness within'
BONUSES – Facts, Formulas and Final Thoughts (Audio/Video/Ebook) + more
And a typical module consists of the following:
TWO powerful, short videos/audios (scripted & un-scripted) – watch, or listen (~10 minutes each)
ONE 10-Minute-Blast (PDF ebook) – short, revealing stream-of-consciousness writings
ONE video/audio script (PDF ebook) – read the course content, too
You'll also receive weekly (encouraging) email reminders to keep progressing through the course, for the first 7 weeks, via Aweber's email service.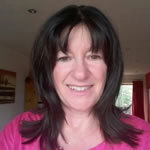 "I enjoyed the Course very much and I found myself looking forward to each [Module]. For me, your words were a very welcome reminder of what I already knew deep inside of me.
"The 'homeworks' were a very good idea. Having a focus for the week helped me to become observant, and also to realise that whatever was going on for me, everything was really OK."

- S Swanson (UK)
Who Is This Course For?
Anyone with a habit to overthinking their life – people pleasers, self-confessed control-freaks, anxious or overwhelmed-types, for example...
Anyone who'd like to stop holding themselves back quite so much – to let go of self-sabotaging behaviours.
Anyone who'd like to feel more at ease within themselves, to be more comfortable in their own skin
Anyone who 'gets' that happiness comes from within, and is simply looking for an effective reminder
"Only those who seek within, get to discover their true unconditional happiness." – Edmond Mbiaka
But This Is NOT For You...
If you are looking for the latest happiness techniques and strategies – you won't find them here
If you are not willing to be curious about your experience of life – to put down what you know, spiritually or intellectually, and 'experiment' for a while
If you are looking for a comprehensive step-by-step guide to the Inside-Out Understanding (aka The 3 Principles) – this course focusses on the "Happiness Within" ("Innate Health"), instead
About Steve M Nash
I just didn't understand, back then. People puzzled me, as did relationships, and life felt more problem than possibility. It felt inevitable to be judgemental, joyless and oh-so-serious.
The transformation started in 2012. (After years of self-help and 'spirituality'.) I came across a simple understanding of how life works, via Michael Neill. And Supercoach Academy. Got a practical, embodied experience of the "happiness within".
I now feel more and more at ease, more open to sharing my 'gifts', less afraid of what's coming next.
~~
"Here's a compliment for you [Steve]: I love the feeling that I get when I read your stuff. Or listen to you."– Kay Neal, Daily Reset Subscriber

What People Are Saying About the Course
~~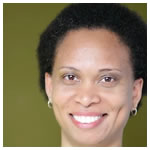 "YOUR COURSE HAS ALREADY HELPED ME."

"We are finishing the last of a long [celebration] weekend here and usually I would spend it brooding about how bad my life is going and how I need to make it better.

"Instead, and directly because you sent me the [Introduction Module], I spent the weekend realizing how much I have (even more than I thought) and how grateful I am to be where I am... #grateful!"
J Merchant [Canada]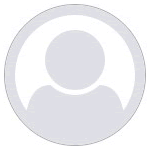 "HEARTFELT AND IMPACTFUL FOR ME"
"I loved the first Module, I especially loved your 10 minute blast, it was really heartfelt and impactful for me."
– J Nahkies [New Zealand]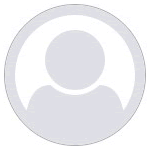 "A NICE SIMPLE LESSON"
"I tend to over complicate things and the last bit of this... forced a more simple approach."
– Graham B [UK]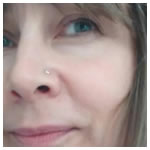 "LOTS OF PEOPLE COULD BENEFIT"
"Simple, straight forward... user friendly, gentle, thought provoking, gives optional access to LOADS more of your writing/work .. all of which is connected & relevant."
– S Lattimore [UK]
Course Curriculum
Start Here: Watch Me or Read Me FIRST!
Available in days
days after you enroll
Introduction to the "Happiness Within"
Available in days
days after you enroll
1. Thinking: Not As Helpful As You Think
Available in days
days after you enroll
Frequently Asked Questions
When does the course start and finish?
The course has been designed to take 7 weeks. But it's a completely self-paced online course – you decide when you start and when you finish. You will have full access to the course, immediately.
How long do I have access to the course?
How does lifetime access sound? After enrolling, you have unlimited access to this course for as long as you like – across any and all devices you own.
What if I am not satisfied with the course?
I created this course to serve you the best way I know how! But if you are unsatisfied with your purchase, in any way, then contact me in the first 30 days and I will give you a full refund.
Do I need to know anything about the 3 Principles?
No. ​I ​share the basics of this (Inside-Out) understanding in the course, but I also write (and speak) about aspects of being human that will make sense to anyone – well, anyone human, anyway.
Courses Included with Purchase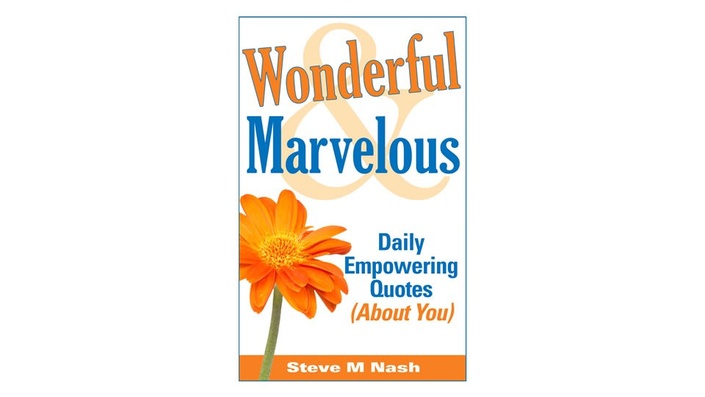 Wonderful & Marvelous - Daily Empowering Quotes (About You!)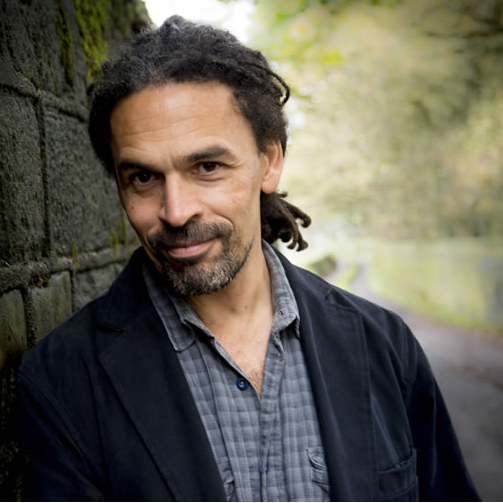 £2.99
Original Price: £2.99